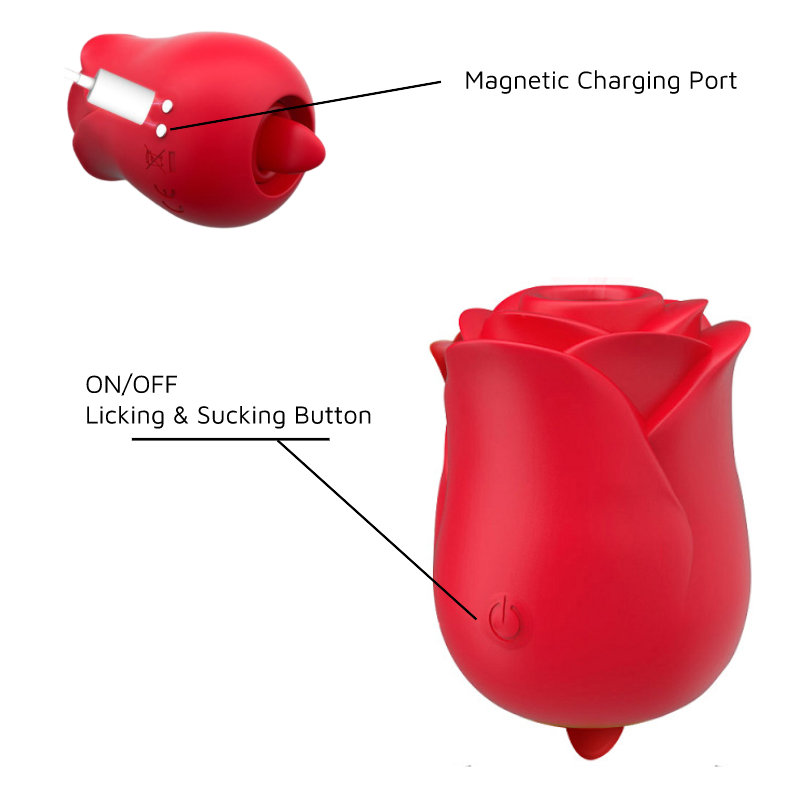 How to Use It:
Long press the ON/OFF button for 2 seconds to turn ON/OFF.
Short press the ON/OFF button to switch sucking licking modes. There are 6 different sucking licking modes.
Charging Tips:
The indicator light will be flashing during charging.
The indicator light will remain lit when it is charged fully.
Cleaning & Maintenance
Rinse and dry with water or cleaning solution before and after use.
Do not turn on the power when cleaning.
Store the product in a cool and dry place. Do not store the product near the fire or place with high temperatures. Do not soak and avoid heavy pressure.
Please check the product regularly and stop using it if you find the product is damaged.